Profile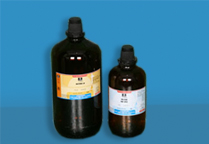 We wish to inform you that we are an ISO 9001:2000
CERTIFIED COMPANY accredated by UKAS.
THE SCOPE OF ISO 9001:2000 IS : "MANUFACTURER OF LABORATORY CHEMICALS"

ALPHA CHEMIKA provides its customers with the highest quality materials at the lowest possible cost. We are confident that you will be pleased with our products and services. Our people are committed to providing support for all products in this catalogue to ensure that every aspect of quotation, order processing, packing & shipment is carried out smoothly & professionally.

Alpha Labchem is a widely recognized name in the field of manufacturers and exporters of complete range of Laboratory Chemicals for Various SCIENCE DEPARTMENTS.

Alpha Labchem was a venture started over 25 years ago to deal in Bio-chemicals and Reagents for life science research and other specialty chemicals. Alpha Labchem today is one of the forerunners in the Indian chemical industry. In a matter of years Alpha Labchem through its team work and efficiency, not forgetting its superior products, has been able to establish a strong market share through out India. At present Alpha Labchem is among the top 5 chemical companies in India. Alpha Labchem Pvt. Ltd has a wide range or products from Organic & Inorganic, Biological Stains & Indicators, Solvents & Acid of LR/GR/EP/UV and HPCL Grades. Our Product list consists of more than 7000 items.

Alpha Labchem stepped into the International Market 5 years ago and has been able to develop its good name with customer satisfaction and its quality products in many corners of the world. At present Alpha Labchem is doing business with United Kingdom, United States Of America, Australia, Libya, Ethiopia, Iran, Egypt, Tanzania, Malaysia, Indonesia and many more. At Alpha Labchem we have learnt that there is no stop to growth and expansion in any business.

At this time we ask you to take a look at our products and see if that holds any interest for you or your company in joining hands with Alpha Labchem to achieve success and greater business recognition in the future. We are looking forward to helping you help us grow and you to be a part of that growth.

We are also specialized in providing quotations and samples to the participants in their respective countries for the various global tenders floated by the Ministry of Education & sports and Ministry of Health.

Our actions in the well-equipped production unit are guided by an unwavering commitment to achieve total quality performance. We are well armed to develop customized products and welcome all your suggestions and guidance to further improve the quality of our products. Today, the list of our clients reads some prestigious technical institutes, research centers, schools, colleges and Ministry of Education. A dedicated team of qualified professionals works day and night to contribute to the progress of science and education. We also enjoy the services of our strong R & D department that is working ceaselessly to touch new milestones.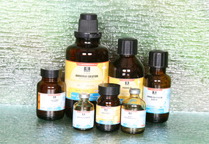 We understand that scientific experiments are delicate procedures and ask for quality equipment and chemicals. Therefore we are committed to offer you the best and we look forward to develop long term relations for mutual benefit.We earnestly request you to kindly register our name for the supply of any requisite For any SCIENCE DEPARTMENT. We are looking forward for your valuable enquires / orders which will receive our prompt attention.

We have a more the 7,000 chemicals in Inorganic, Organic, Acids, Solvents,

Clinical Reagents, Bio Chemicals, Enzymes and Related Products

1. Please open our attachment for our list for LABORATORY CHEMICALS.

2. The make of the Chemicals WILL BE "ALPHA " BRAND.

3. Terms and conditions include:

Payment Terms : 25% ADVANCE & BALANCE AGAINST DELIVERY.
Supply Condition : THROUGH BANK OR LETTER OF CREDIT.
Delivery Period : READY STOCK or 2-3 WEEKS (if not in stock)