Quality Assurance - Quality Control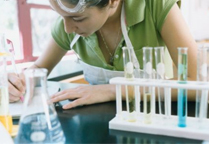 Quality assurance has been a long tradition with Alpha Labchem. Quality is priority in all activities carried out in our Establishment. Use of Statistical Quality Control Methodology as a Management tool has enabled us to maintain strict control at all levels and ultimately on the Products.
Products and Packings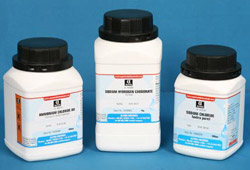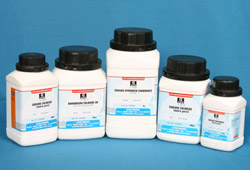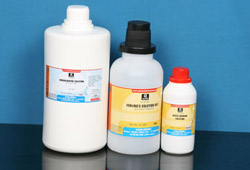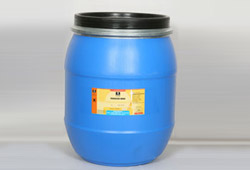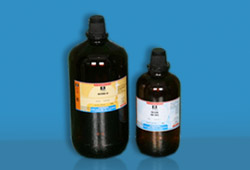 Products Quality
Guaranteed Reagentas (Gr)
Useful for analytical purpose and research work. This is similar to Grade marketed by other International Co's as :ACS, ANALAR, AR, ANALYTICAL REAGENT, PURISS, PA (Proanalysis).


For Synthesis
General Purpose reagents used in many potential applications in Chemical laboratories. Careful control ensure ensures that a consistently high defined Quality is maintained throughout.


Pure, Extra Pure, Purified
Purified commercial products used in many Chemical laboratories


HPLC Grade

Key parameters such as UV Absorbance, transmittance, non-volatile Matter, moisture contents, fluorescence impurities and assay are very carefully controlled

Stains
A wide range of stains with excellent staining properties and power to retain colours for a long duration, ideal for Microbiology, Histology, Hematology & Cytology.


Biochemicals
highly purified reagents for research and analysis. They are free from inhibitors such as traces of heavy metals etc.


For Microbiology
A broad range of Culture Media bases, additives, stains and Indicators for use in detection, growth and identification of organism.


For Ion Pair Chromatography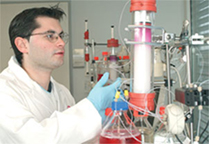 Optimum transmittance for accurate results in Reverse phase chromatography. With dedicated modern facilities, Qualified and Committed staff we believe that Quality is not a destination, it is a journey and our journey continues.